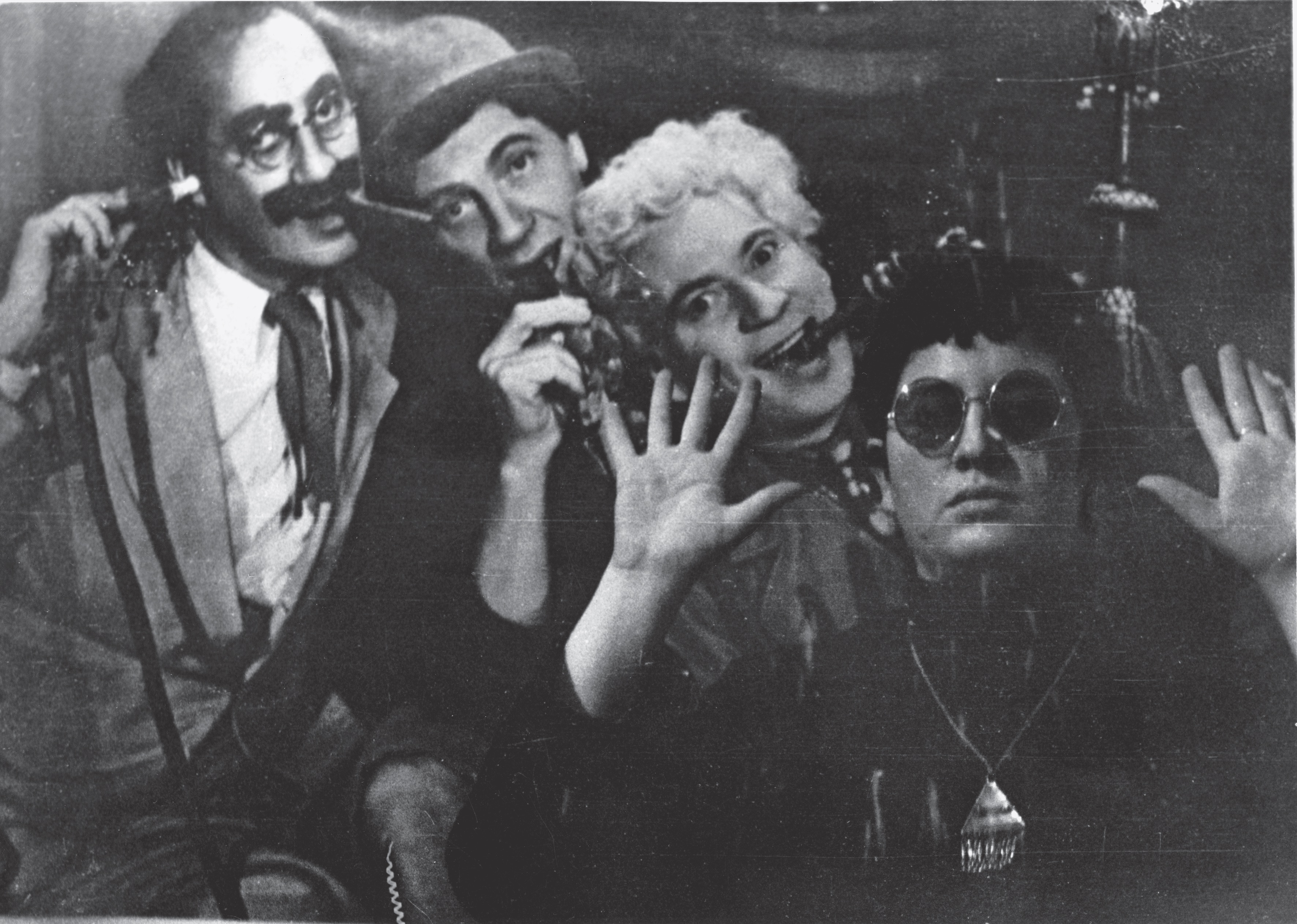 17 Feb

PARIS CALLIGRAMMES

World Premiere and Award Ceremony:
SAT, 22 Feb, 4:15 PM
@ Haus der Berliner Festspiele

BERLINALE SPECIAL World Premiere and Berlinale Camera for Ulrike Ottinger

Director Ulrike Ottinger is available for interviews. No Press Screening. Festival press tickets available for the premiere.

Germany, France 2019, 129 min.

PARIS CALLIGRAMMES by Ulrike Ottinger celebrates its world premiere on February 22nd at the 70th Berlin International Film Festival in the Berlinale Special section. The director will also be awarded the Berlinale Camera by the festival which annually pays tribute to personalities and institutions that have made a unique contribution to film and to whom the festival feels especially close.

In PARIS CALLIGRAMMES Ulrike Ottinger interweaves her memories of a bohemian Paris, where she lived as a young painter in the 1960s, with the serious social, political and cultural changes of that time creating a cinematic calligram. It conveys the vividness of the period but at the same time shows the fragility of cultural and political achievements in general.

PARIS CALLIGRAMMES is a personal retrospective, and the city of Paris with its streets, neighborhoods, book shops, cinemas, as well as its artists, writers and intellectuals is the main protagonist – a place of longing, an artistic biotope, but also a place where we encounter the demons of the 20th century.

In a rich torrent of archival audio and visuals, paired with extracts from her own artworks and films, Ottinger resurrects the old Saint-Germain-des-Prés and Latin Quarter, with their literary cafés and jazz clubs, and revisits encounters with Jewish exiles, life with her artistic community, the
 world views of Parisian ethnologists and philosophers, the political upheavals of the Algerian War and May 1968, and the legacy of the colonial era.

PARIS CALLIGRAMMES was produced by zero one film in co-production with Idéale Audience, INA and ZDF / 3sat, funded by the Federal Government Commissioner for Culture and the Media (BKM), FFA Filmförderungsanstalt, Medienboard Berlin-Brandenburg and Center National du Cinéma.

Ottinger's last film, CHAMISSOS SCHATTEN, screened at Berlinale in 2016 and was awarded the German Film Critics Award. In 2012, she won the Special Teddy Award and JOHANNA D'ARC OF MONGOLIA was nominated for a Golden Bear in 1989. Her first Berlinale contribution, DORIAN GRAY IM SPIEGEL DER BOULEVARDPRESSE from 1984, was screened again last year in the context of the Retrospective "Self-determined – Perspectives of women filmmakers". PARIS CALLIGRAMMES has been set for a release in German cinemas in March.

Ulrike Ottinger was born in Konstanz, Germany, and lived in Paris as a freelance artist from 1961 to 1969. She trained in etching techniques at Johnny Friedlaender's studio and attended lectures by Pierre Bourdieu, Claude Levi-Strauss and Louis Althusser. During that time, she wrote her first screenplay "The Mongolian Double Drawer". In 1969 she returned to Germany and made her first film LAOKOON UND SÖHNE, followed by the documentation BERLIN FIEBER, a happening by Wolf Vostell, which brought her to Berlin in 1973, where she has been living ever since.

Her films cover a wide range of mythological and ethno-poetic works that she created with the camera expressing her idea of the commonalities of cultures and collectivities. Since the 1970s, Ulrike Ottinger has written film history. Her films won numerous awards and have been recognized at major international festivals, in retrospectives and exhibitions, including the International Film Festival Berlin, Cannes, New York, Toronto, Montreal, Sydney, Mar del Plata and Jerusalem International Film Festival.

But her work goes far beyond filmmaking: she is an artist, photographer, author as well as film, theater and audio drama director creating great interest at renowned international art exhibitions such as the Biennale di Venezia (1980), documenta (2002) and the Berlin Biennale (2004). She had solo exhibitions at the HKW in Berlin (2011), the Goetz Collection in Munich (2012), the Kestnergesellschaft, Hannover (2013), Kunsthalle Wien (2012) and at Haus der Kunst, Munich (2012/13). In 2019, her exhibition of the same name "Paris Calligrammes" was shown at HKW Berlin.

Ulrike Ottinger was awarded the German Federal Film Award ("Filmband in Gold" for JOHANNA D'ARC OF MONGOLIA) and the German Film Critics Award (for CHINA. DIE KÜNSTE – DER ALLTAG, PRATER and CHAMISSOS SCHATTEN). In January 2010, she was honored with the Federal Cross of Merit on ribbon of the Federal Republic of Germany, followed by the Hannah Höch Prize of the State of Berlin for an outstanding artistic life's work in 2011.