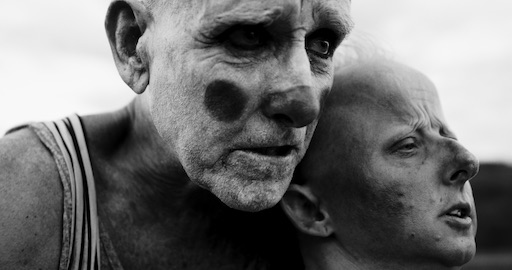 09 Okt

REFLECTIONS IN THE DUST

Karlovy Vary World Premiere

World Premiere 

74 Min., HD, 1:2.39 – 5.1, Australia, 2018, Black & White and Color

A groundbreaking Australian feature film from 23-year-old director Luke Sullivan will celebrate its world premiere at the 53rd Karlovy Vary International Film Festival. The renegade film combines elements of both documentary and fiction, blending factual interviews with an ominous post-apocalyptic tale.

With the camera uncomfortably shoved inches away from her face as she stands against a stark blue background, a blind girl mutters 'I don't believe in love because I've never seen it' to a faceless interviewer in the first moments of the film. After that, the audience is thrust into a tragic portrait of loneliness and isolation set on the edge of a mysterious swamp, where that same girl and her father – a paranoid schizophrenic clown – are struggling to live. It could be an apocalyptic world, a place where dreams don't exist and the possibility of salvation diminishes by the day. As fear, paranoia and anger consume these lost souls, the film sporadically switches between this fictional world and increasingly traumatic real-life interviews, until it reaches a shocking conclusion.

REFLECTIONS IN THE DUST breathes through claustrophobic, vivid imagery along with the physical and raw performances of the protagonists and an unsettling soundtrack.

The film will screen in the section Imagina, which is reserved for films with an unconventional approach to narration and style as well as distinctive and radical visions of film language. The section has screened films of acclaimed filmmakers, amongst them Venice Film Festival and Berlin winners.

Luke Sullivan, born 1995 in Sydney, Australia, graduated from the Australian Film, Television and Radio School with a Graduate Certificate in Directing. During his time there, he directed the short film BAD LUCK, PADDY (2014) which went on to screen at the Sydney Underground Film Festival. His bold, innovative and uncompromising work reflects the anxieties of a generation clamoring to find love in a disconnected world and positions him at the forefront of the next generation of Australian filmmakers. At a remarkably young age, he is now in the company of renowned Australian directors including Phillip Noyce (Rabbit-Proof Fence), Warwick Thornton (Samson and Delilah) and David Michôd (The Rover) who have previously screened at Karlovy Vary.

REFLECTIONS IN THE DUST stars Sarah Houbolt in her debut lead role, who delivers a truly courageous performance. Sarah, a prominent figure in the Australian arts scene, is blind and suffers from the rare Hallermein-Streiff syndrome. She is an accomplished physical theater and circus performer, ex-Paralympian and famous advocate for disabled inclusion. She has recently been invited to the United Nations to speak about the rights of women with disability.

Written, directed and co-produced by Sullivan, the film was shot on location in New South Wales and post-produced in Melbourne. The Backlot Films will be releasing the film in Australian cinemas this October.

Produced by SONDER PICTURES Australia.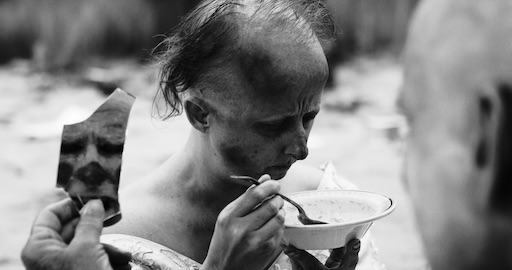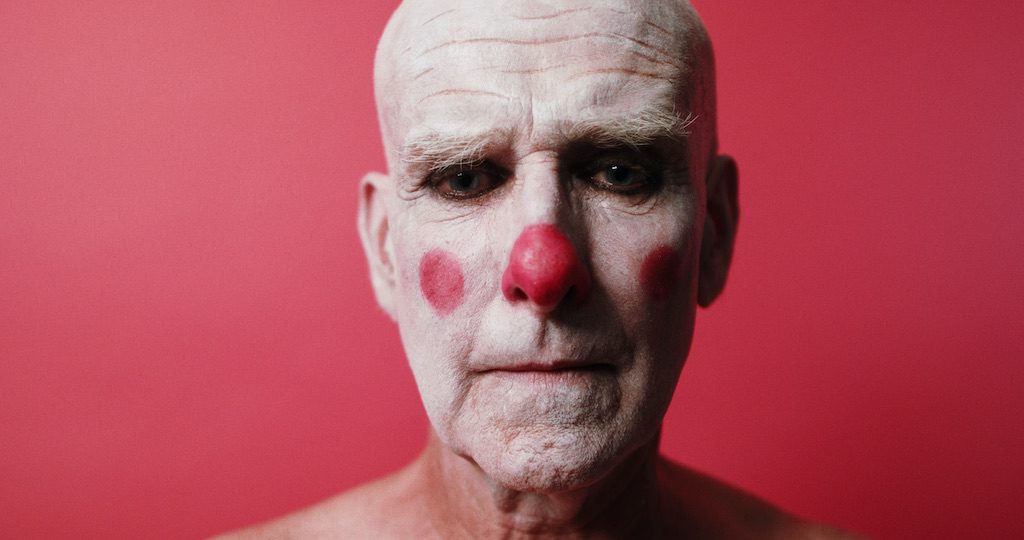 Szenenbilder / Artwork: Sonder Pictures